Description
ADD ADVANCED CAPABILITIES EASILY WITH THE POWERFUL DASHBOARD APP!
It takes only a few simple, affordable upgrades for your DX3 Smart to provide many of the same capabilities as radios that cost much more. Just download the free Spektrum™ Dashboard™ app to your mobile device. Add the BT2000 Bluetooth Module (sold separately) to your transmitter. Then, with no additional sensors or modules, you'll be able to use the transmitter's Smart ESC compatibility to receive important telemetry data in real-time, right at your fingertips — and can also set up warning alarms and enjoy new programming options!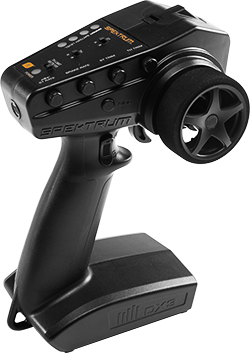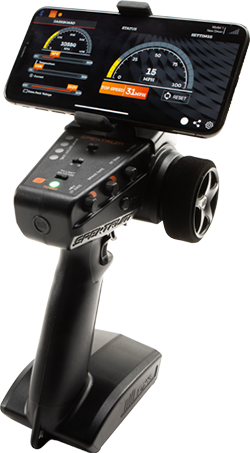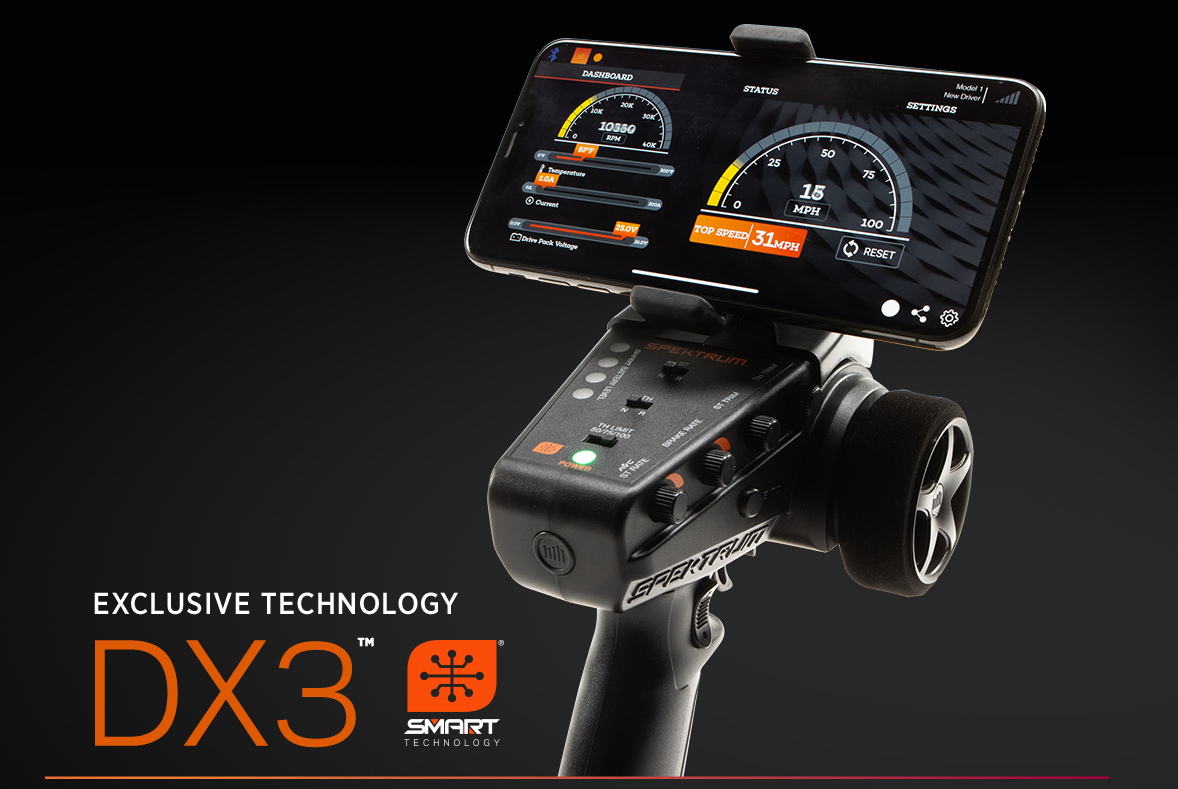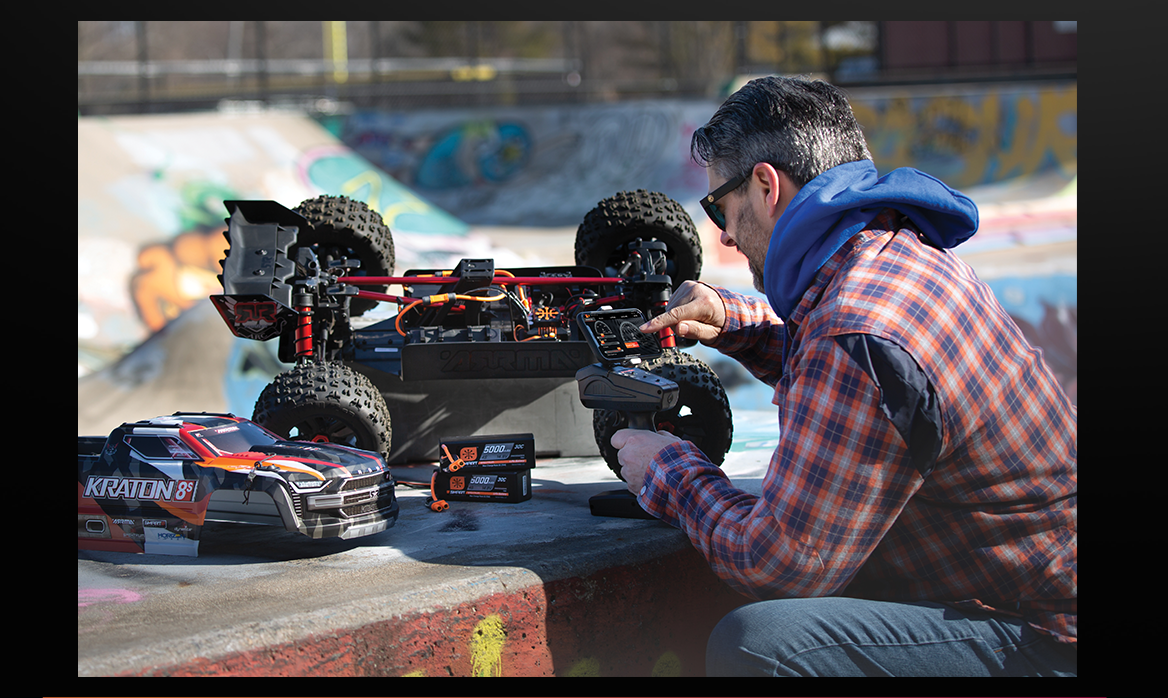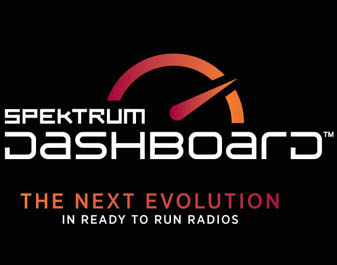 Spektrum Smart ESC and Battery telemetry ready
Connect your mobile device wirelessly via Bluetooth to your transmitter
View top speed, battery voltage and more in real-time
Set up temperature and voltage alarms to help prevent damage to important components
Program the settings of select transmitter functions
Optional phone mount available for attaching your Android or iOS mobile device to the transmitter
Requires optional Bluetooth Module (SPMBT2000), telemetry-capable receiver and Smart ESC or telemetry sensors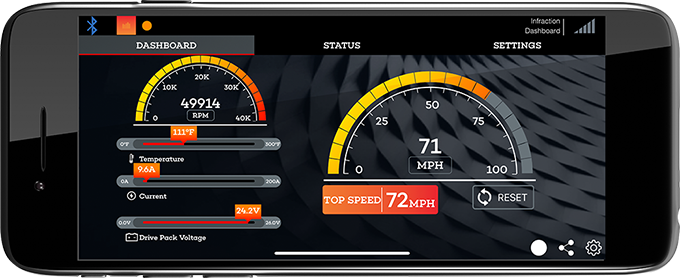 TELEMETRY DASHBOARD™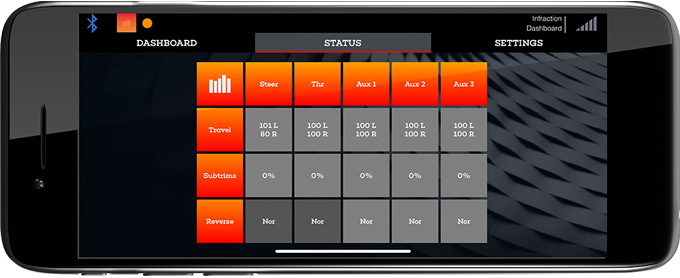 MODEL SETUP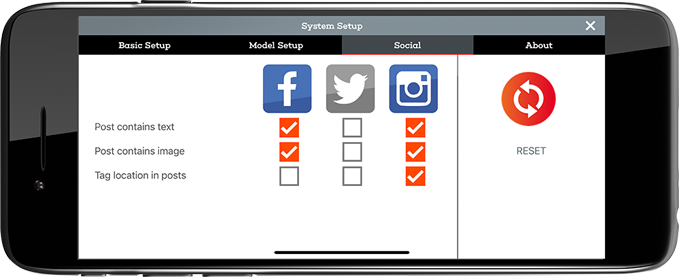 SHARE ON SOCIAL MEDIA
EASILY UPGRADE YOUR RTR FOR NEXT-LEVEL CONTROL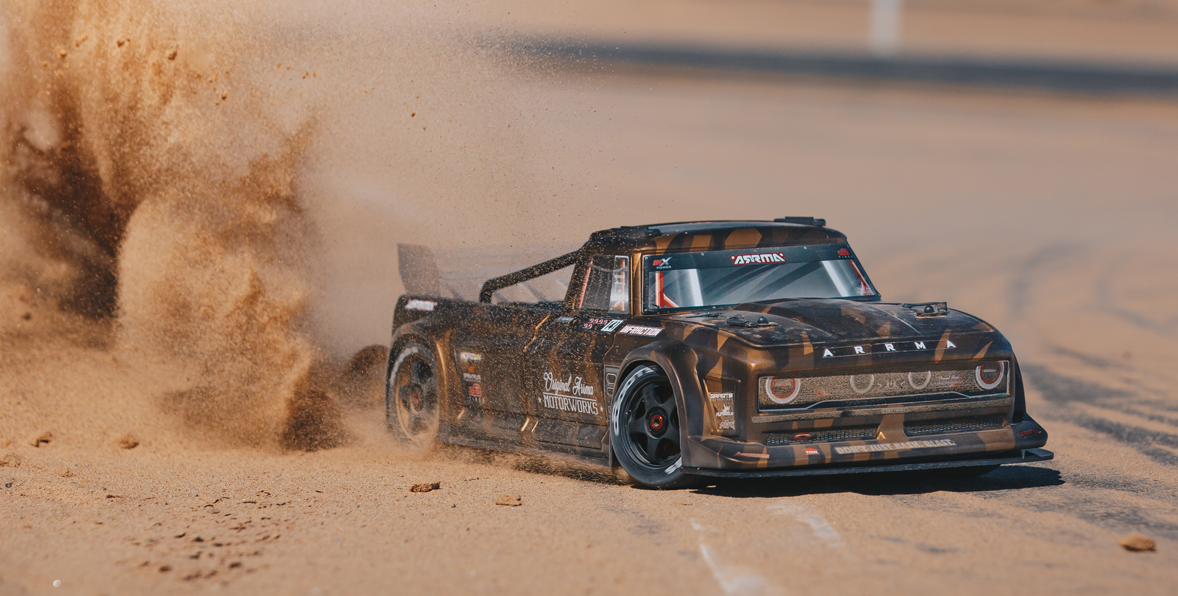 The advanced functionality available when using the Dashboard app is especially easy to integrate into ready-to-run vehicles from ARRMA®, Axial® and Losi® brands. Many of these are factory-equipped with Smart-ready ESCs and receivers. Just add the BT2000 Bluetooth Module to your DX3 Smart transmitter and download the free Dashboard app to your smart device. No other changes or additions are needed!
To equip your DX3 Smart Transmitter with the Spektrum Dashboard, you'll need:
Spektrum telemetry-enabled DSMR® receiver
Spektrum telemetry sensors and/or Smart ESC
Smart Phone Mount (SPM9070)
Spektrum Bluetooth Module (SPMBT2000)
Smart iOS or Android device (sold separately)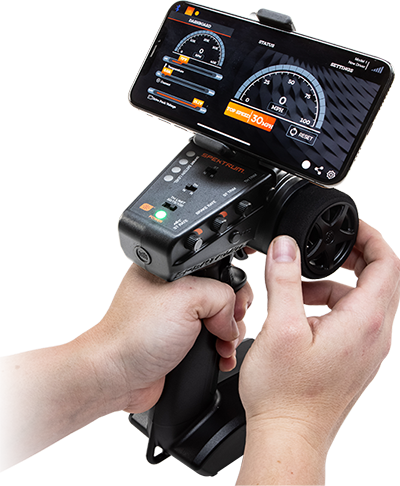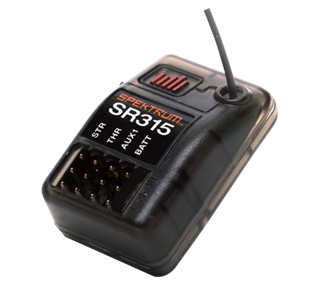 Spektrum telemetry-enabled DSMR receiver
+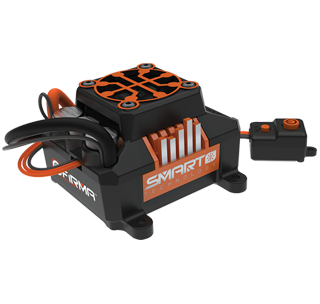 Spektrum Smart ESC and/or Telemetry Sensors
+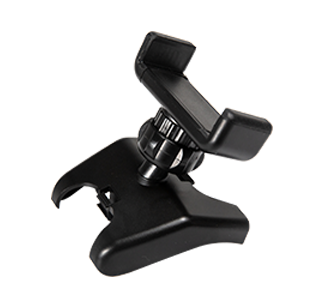 DX3 Smart Phone Mount (SPM9070)
+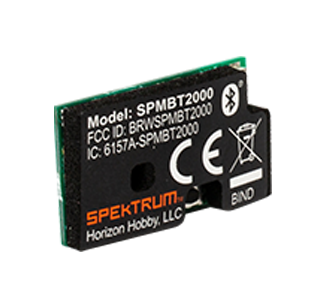 DX3 Smart Bluetooth Module (SPMBT2000)
+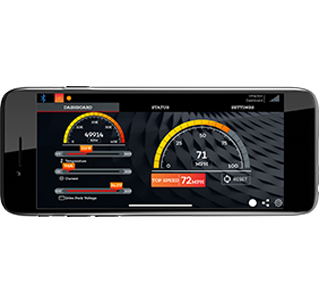 Android or iOS Smart Device (Sold separately)
Product Specifications
| | |
| --- | --- |
| Bind Method | Bind Button |
| Range | Full |
| Transmitter (Tx) Battery Type | 4 AA (sold separately) |
| Receiver | Included |
| Telemetry | Telemetry Compatible |
| Programmable | Yes |
| Band | 2.4GHz |
| Modulation | DSMR |
| Technology | Smart |
| Channels | 3 |
Payment & Security
Your payment information is processed securely. We do not store credit card details nor have access to your credit card information.